Juniors Track and Field groups are coached by Ian Gains and Wayne Hick.


The Rascals section (School Year 4, 5 and 6) is currently oversubscribed. The waiting list for this session is currently full.

 The session is on Tuesday only 6.30pm – 7.30pm and the coach is Neil Johnstone.
Information can be found on the "About Us" page or alternatively contact the relevant person below for further details.
  News  
Young Athletes Report 21st June 2016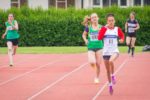 Essex Schools George Jumps to EssexSchools Gold and top ranking in the country Ilford's young athletes had 4 representatives at the Essex Schools champs , held at Chelmsford on Saturday June 11th All 4 athletes competed to an extraordinary high level and showed how much progress they have all made in their short athletics career to date. All rounder Anthony George was chosen ...
Read more
Young Athletes Report 14th June 2016
Woodford Open Graded Meeting Ilford Youngsters Make the Grade Ilford's young athletes had a great night at the recent open graded meeting at Woodford. The late afternoon thunderstorms had finished and it was a perfect night for running, with for the first time in living memory, no gale force wind at a Woodford Open meeting. First up was new member Temi Adeoshun, who ...
Read more
Young Athletes Report Ilford 31st May 2016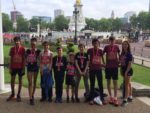 Westminster Mile Personal bests galore for Ilford youngsters Ilford ACs Young middle distance group competed in the Vitality Junior British Champs this weekend, with all athletes achieving a personal best. It was great to see so many Ilford youngsters competing in the various Boys and Girls events. Some of the best junior athletes from all over the country travelled to St James Park ...
Read more
Young Athletes Report 17th May 2016
Ilford Young Athletes go Fourth Ilford's young athletes produced some impressive performances in the Essex T&F Championships held at Chelmsford last weekend  but unfortunately were unable to bring home a county medal. Three of Ilford's young stars just missed out by taking 4th place. First up was Mungo Prior in the Under 15 boys 1500m, in his first ever 1500m race running ...
Read more
Young Athletes Report – London Mini Marathon – 26th April 2016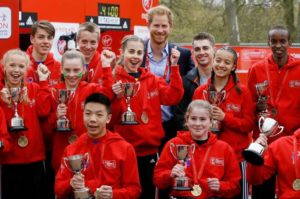 London Mini Marathon 24th April Ahmed shines at the Marathon Nine Ilford athletes had to previously come through tough Trials to represent their local borough in this years London Mini Marathon on Sunday. All of the young athletes competed to a very high standard, but it was Ahmed Abdulle ,who shined through to win the U17s Boys 3 mile race. Ahmed beat ...
Read more