Ilford AC Press Report. 20th November 2017
London Cross Country Champs 8.8k
Parliament Hill
Saturday 18th November
Ilford had just one runner in the senior mens race, Tom Gardner, in a field of about 500 he put in a solid run for 47th place in 37:23
Hertfordshire Half Marathon
Knebworth House
Sunday 19th November.
The Hertfordshire Half Marathon starts and ends at the iconic Knebworth House.
Knebworth House has hosted some iconic acts in the past including Led Zeppelin, Oasis, Red Hot Chilli Peppers and Robbie Williams.
On Sunday it welcomed Bree Nordin of Ilford AC who ran an excellent 1:37:31 on a cold morning and finished in 152nd place of 2100 runners and was 13th female and first V60 female on the day.
As a side note, the last time Bree was at Knebworth house was to see Led Zeppelin back in 1979.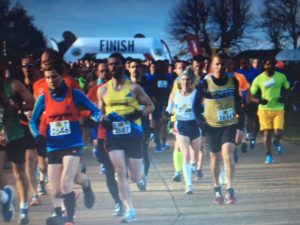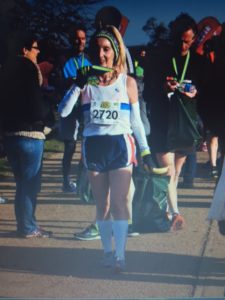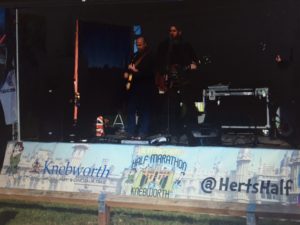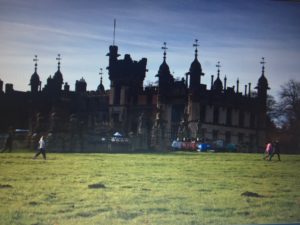 Newcastle Town Moor Half Marathon
Hexham
Sunday 19th November
Tony Young returned to his native North East to run in the Town Moor Half Marathon.
On a bitterly cold morning (and if a Geordie says its cold – its cold!) Tony finished in 40th place and recorded a pb of 1:47:51 which took 22 seconds off of his previous pb.
Chelmsford 10k
Sunday 19th November
John Crawley was the sole Ilford representative in the Chelmsford 10k.
John set out with a goal to record a pb.
After a fast start John started feeling the pace and slowed a little over the last mile or so, but despite this John took a massive 57 seconds off of his previous pb to finish in 38:55.
This put him in 43rd place of over 500 runners