Press Report. Tuesday 11th July 2017
Eversley 3k
Tuesday 4th July
The Eversley 3k is hosted by Pitsea Running club to raise funds for the Eversley School and is held on the first Tuesday of May, June and July.
The course is a 2 lap off road multi terrain course with steep hills.
Julys event attracted 110 runners. Ilfords Tony Hyde took the lead after 600m, a lead which he held on to, to win in a time of 11:30.
​​English Schools 7th/8th July 
As a reward for his excellent run in the Essex schools championship, Aaron Samuel was rewarded by selected by Essex to compete in the English Schools Championship last weekend.
This Championship, took place in Birmingham, after a long drive up on the Thursday Aaron's was the very first one at 10am on Friday morning. There were two heats of 15 athletes and only the first four in each heat were guaranteed to make it to the final. Aaron was in the leading group in heat one, and managed to finish in 4th place. In qualifying he not only ran a personal best time of 4.11.86, but broke the Ilford Under 15 club record for the third time this season.
The final was at midday the next day, and contained 11 of the fastest under 15's in the country this year, the initial was fairly slow and the field was fairly bunched for first two laps, Aaron had a good position, but was running fairly wide. At the bell a group of four had broken clear, and Aaron was leading the chasing group. The eventual winner was Ethan Hussey of Nor​th​ Yorkshire in a time of 4.07.63.
Aaron eventually came 8th in a time of 4.13.17, just getting to final of National championship and then setting a personal best in the heats, is a brilliant achievement, for somebody who has only being running for 18 months.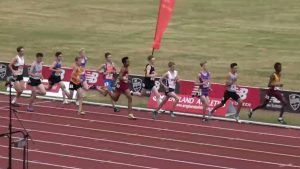 Regents Park Run through 5kSaturday 8th July
Carlie Qirem chalked up another PB this weekend finishing 23rd of 191 runners in a time of 24:15, a time that also ensured Carlie was the 2nd fastest female on the night.
Southend Half Marathon
Sunday 9th July
The Southend Half Marathon is a 2 lap, traffic free run on a route that finishes along the Southend Coastline.
On a hot Sunday morning Breege Nordin of Ilford put in a fine run and was pleased to finish in 1:38:40 for 158th place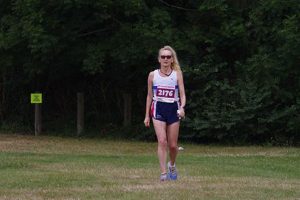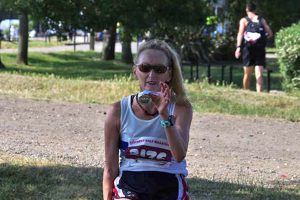 British 10k
Sunday 9th July
The British 10k is one of the largest 10k's in Britain attracting over 14,000 runners.
The race takes runners through Central London, traffic free, and takes in Buckingham Palace, Trafalgar Square, The London Eye and
Houses of Parliament.
En route the runners pass several bands and large union jacks draping the streets.
Sundays race was held on a glorious hot sunny day that suited the spectators (or spectathletes as the official guide called them) far more than it did the runners.
Ilfords Billy Green was pleased with his time of 49:34 in the conditions, a time that put him in 870th place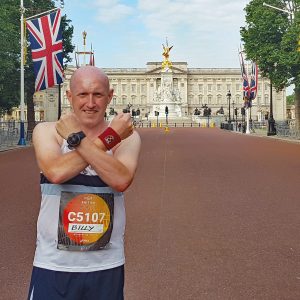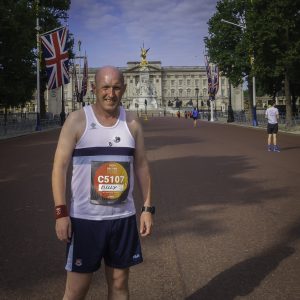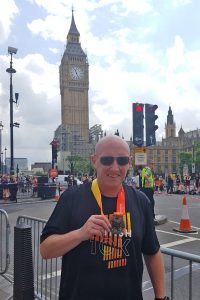 BMAF (British Masters) 20km Racewalk Championships: 
Coventry: 
July 9th, 2017
Ilfords Mark Culshaw traveled up to Coventry for the British Masters Racewalk Championships this weekend and finished 3rd overall and 2nd in the 50 – 55 age group with a time of 2:08:42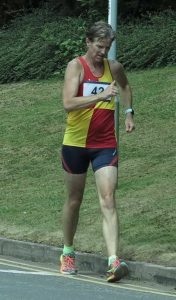 …………………………………………….