Ilford AC Press Report July 3rd 2017
*ILFORD AC PRESS REPORT. JULY 3rd 2017*
Run-through Chase the Sun Victoria Park 10K
London Victoria Park
28 Jun 17*
Carlie Qirem continued her fine form this year by achieving a PB in this pleasant race at Londons Victoria Park.
Carlie was 142nd in a time of 48:54.
There were 360 finishers.
Fast Friday
Walthamstow
Friday 30 June
This track meeting is a series of 5000m and 10000m designed to encourage fast track running.
There were 2 Ilford athletes in action.
Ahmed Abdulle ran in heat 1 of the 5000m, was up with leaders throughout the race and finished in a new personal best time of 15mins 04.7 secs in 5th spot
In heat 2 of the 5000m Sam Rahman ran his usual well-judged race to come home 15th in 17 mins 28.3 secs.
Orion Forest 5
Chingford
Saturday 1st July
Four Ilford runners competed in the second of the series of three 'OrionForest 5' races last Saturday.
The 5 mile, multi terrain course is a challenging one with a couple of sharp inclines, but conditions were ideal for running on a dry but cool morning.
First Ilford runner home, in 44th place with a time of 36:41 was DennisBriggs, followed by Billy Green in 56th place in 38:25.
Leading the ladies home was Julie Gillender in 132nd place for 54:37, followed closely by the evergreen Pam Jones in 134th for 54:45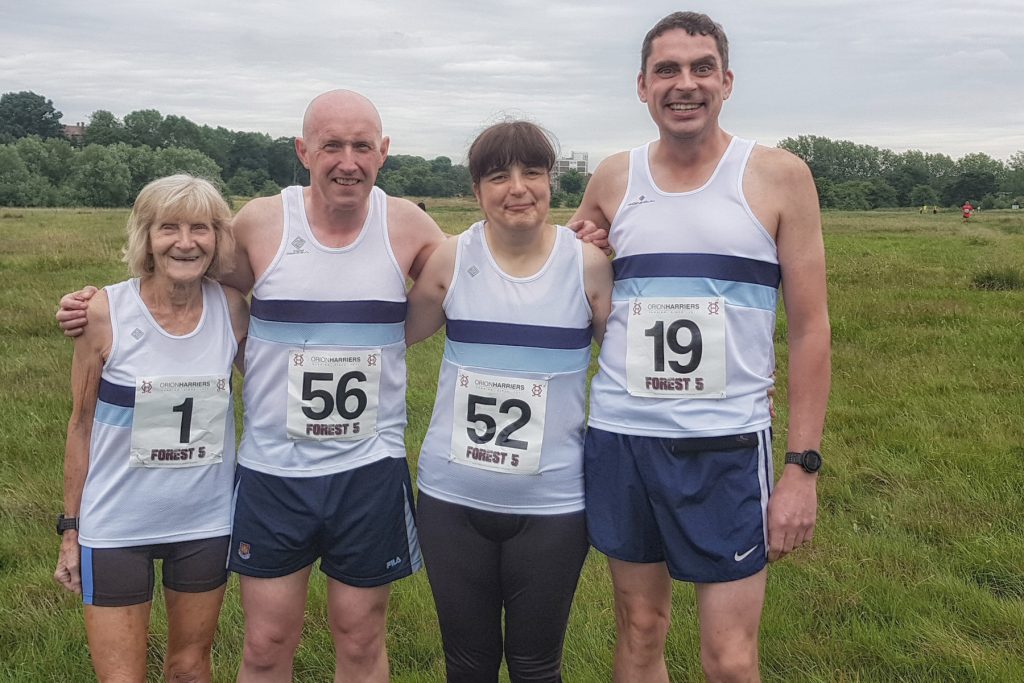 Brentwood 10km including the Essex Championship
Blackmore
Sunday 2 July
This 10km road race is held over rural roads from the Essex village of Blackmore, which included the Essex Championship with Ilford AC winning 4 individual medals..
Amin Koikai led the Ilford AC challenge in 8th spot in 34 mins 13 secs and taking the bronze medal in the Essex championship for the M40 category.
Next home, giving 100& as usual, was Malcolm Muir in 21st with 36m 18s. One place back was Steve Philcox winning the Essex M50 age group in 36m 23s. Sam Rahman ran steadily to record 37m 12 for 29th and Neil Crisp gave a creditable performance in 41st, and 6th Essex M50, with 38m 40s.Terry Knightley came home 47th in 39m 03s and there was a bronze Essex medal for Declan Cullen in the M60 group as he came home 102nd in a new personal best time of 43m 59s Steve Parker was the 6th M60 home with 45m 09s for 121st.
The Ilford ladies team was fronted by Zuzana Sinalova in 149th place overall with 47m 10s. She was backed up by Nicola Hopkinson in 161st with 48m 05s and Dianne Crisp with 49m 33s for 183rd and the silver medal in the Essex F55 category. Julia Galea recorded 56m 48s in 258th, Frieda Keane 58m 32s for 268th and Pam Jones finished 292nd with 64m 39s. There were 311 finishers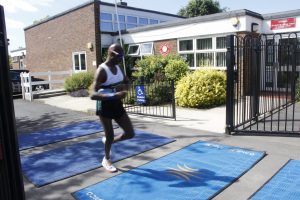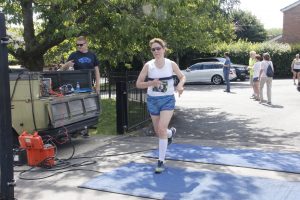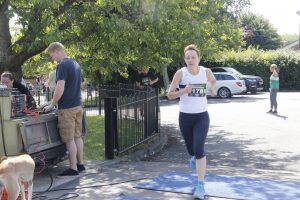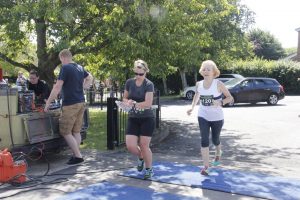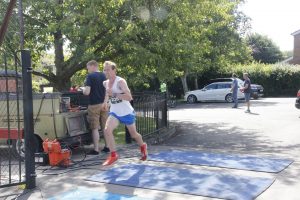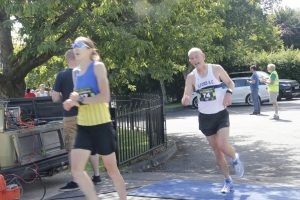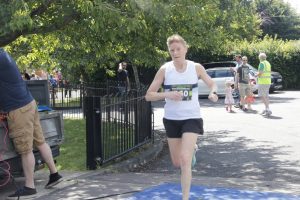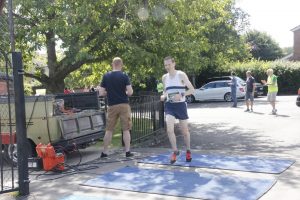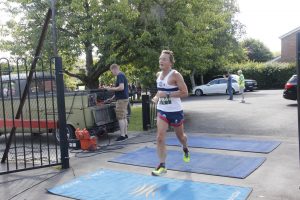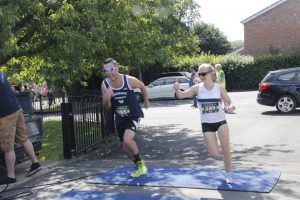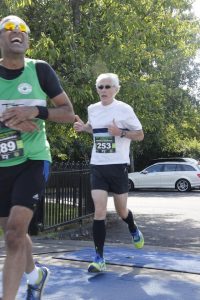 *Newham 10k
Olympic Park
Sunday 2nd July*
Nine Ilford AC runners competed in this iconic 10k race which takes runners past all the major venues in the Olympic Park before finishing inside the Olympic stadium.
Whilst the Olympic Park offers great views for the runners it offers very little shade, which made it a tough run on a hot morning.
Star of the morning was Ahmed Abdulle, who followed up his 5k PB on Friday with a 10k PB on Sunday.
Not only was Ahmed first Ilford runner home he was also the event winner in a time of 32:48, beating his nearest rival by almost 2 minutes.
Second Ilford runner home, just 951 places behind Ahmed was club captain Billy Green in 48:58 closely followed by Anthony Young,1047th in 50:14.
The Ilford contingent then all came in thick and fast with Rhoan Gabbidon, 1375th in 51:48, Adnan Karim, 1410th in 52:00, Alan Pearl 1455th in 52:13, Carol Muir 3,917th in 1:04:50, Natasha Mansouri 3,955th in 1:05:05 and Brennie Gabbidon 5,481st in 1:19:13.
There were over 7,000 finishers.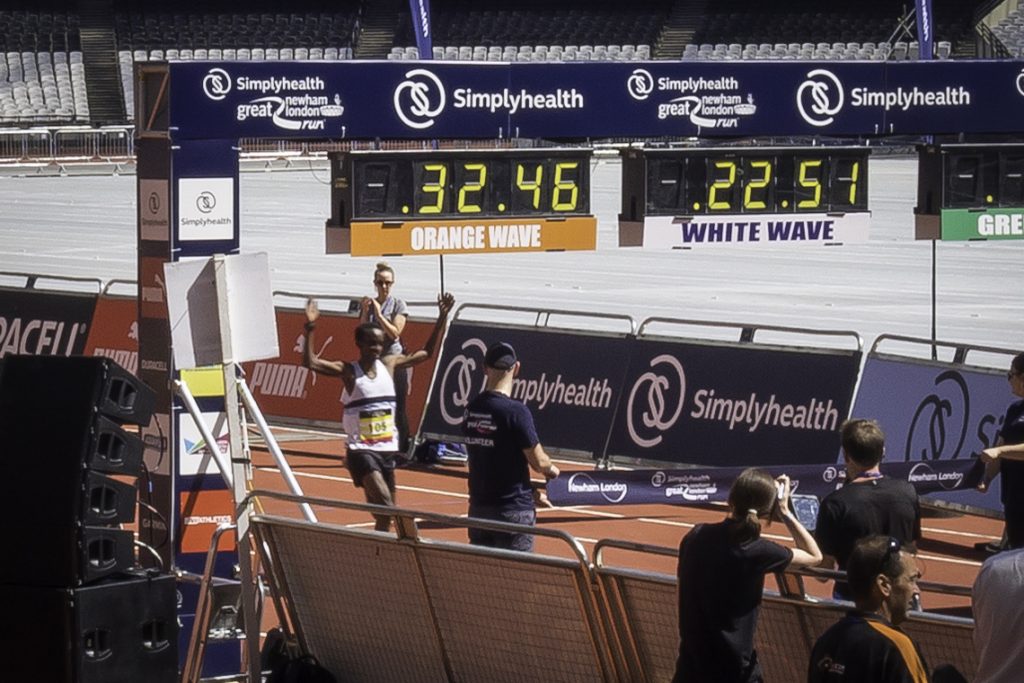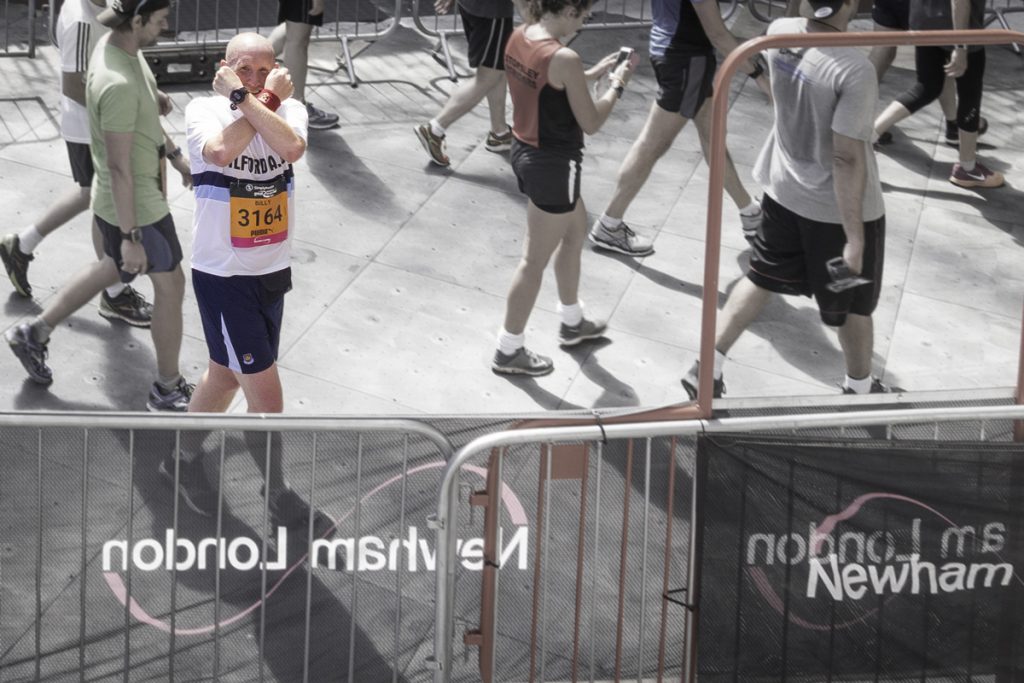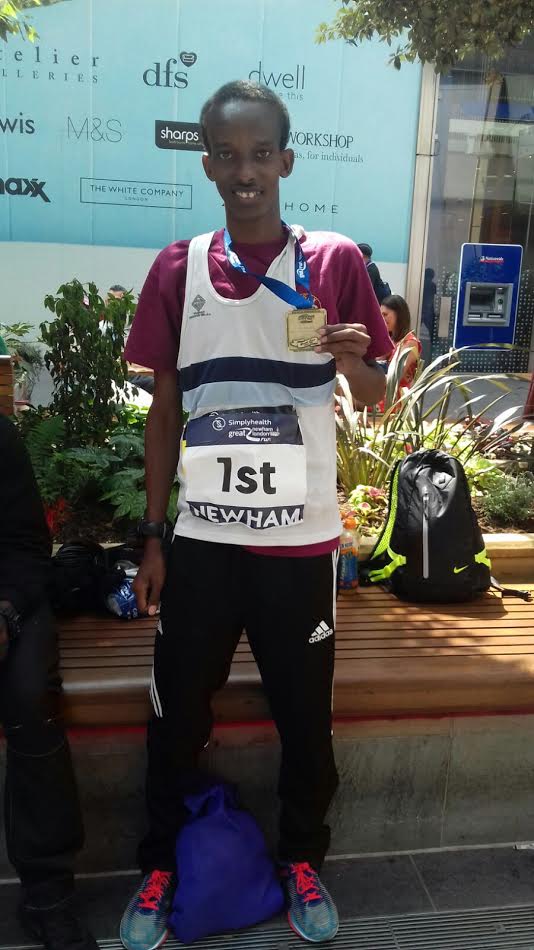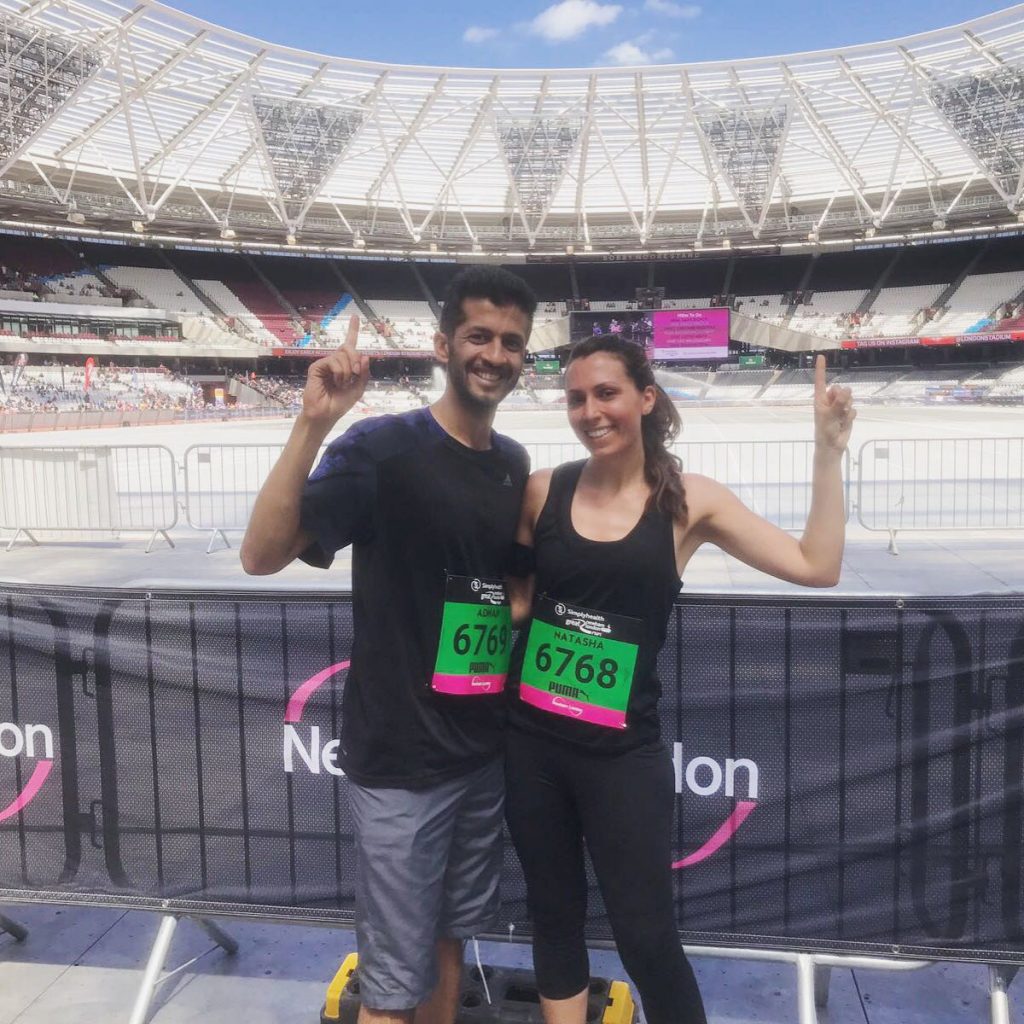 Southern Counties Senior Inter County Match
Kingston
2 Jul 17
Two Ilford race walkers represent their county.
Ilford AC members Sebastian Parris (Essex) and Mark Culshaw (Middlesex) both put in excellent times in the 3km race walk for their respective counties at the senior 8 inter county track and field match on Sunday.
A long trip to west London at host surreys kings meadow athletic stadium and in hot conditions saw both men record good times.
In the A string Seb finished 3rd male in a pb of 16.01 and Mark recorded a seasons best of 16.34 to claim 4th.
Strong performances from the club helped the counties no end.
Essex men took 1st team and Middlesex men took 2nd team. On the day Essex were narrowly pipped into 2nd place in the combined gender overall prize with Middlesex finishing 4th.
…………………………………………….