Juniors Track and Field groups are coached by Ian Gains and Wayne Hick.


The Rascals section (School Year 4, 5 and 6) is currently oversubscribed. The waiting list for this session is currently full.

 The session is on Tuesday only 6.30pm – 7.30pm and the coach is Neil Johnstone.
Information can be found on the "About Us" page or alternatively contact the relevant person below for further details.
  News  
Young Athletes Report 19th April 2016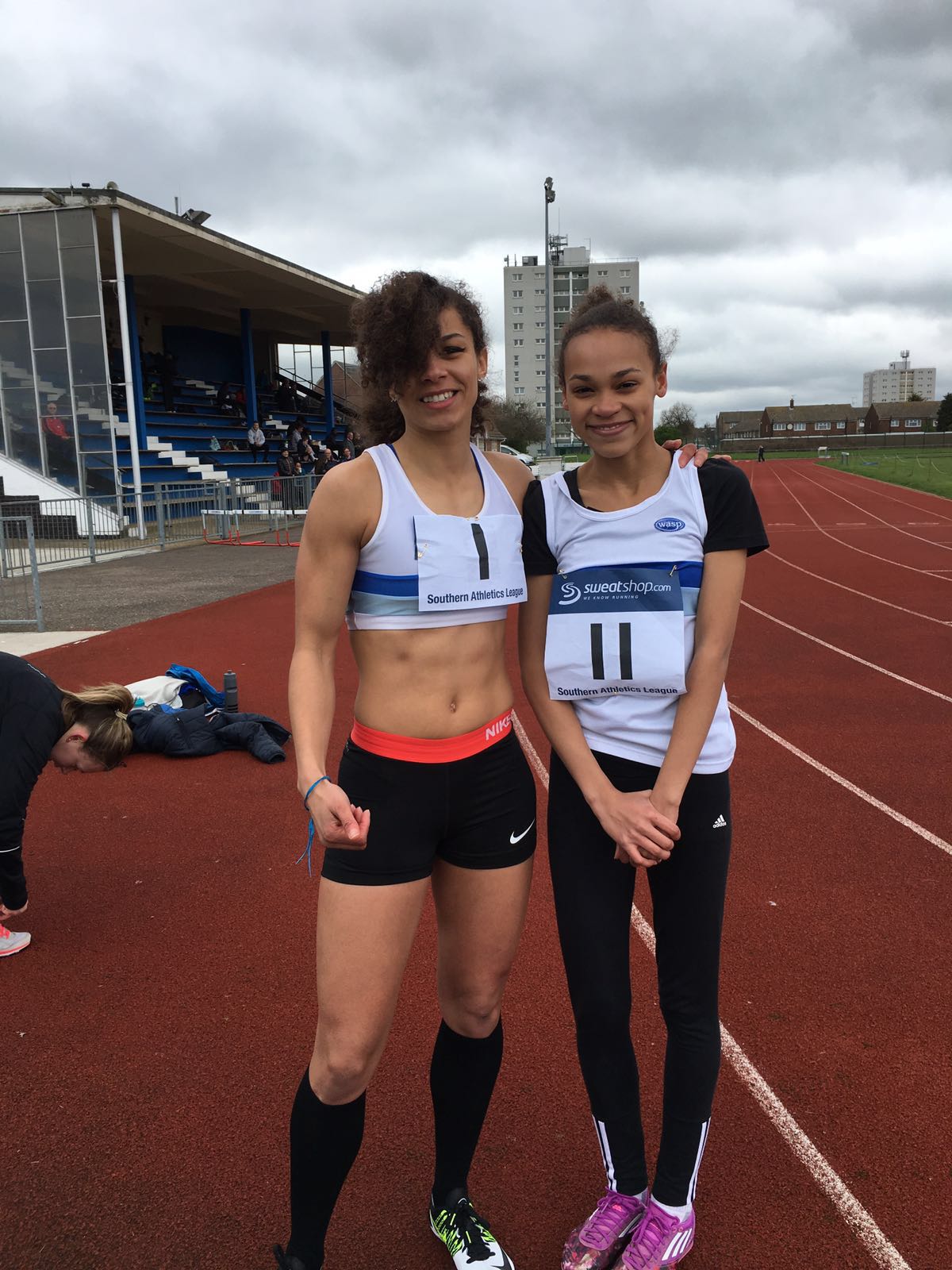 A number of the Ilford AC youngsters competed over the weekend with great success. At the Opening Southern league Senior competition,14 year old Jordan Hinds competed in her first ever senior race. In very testing conditions Jordan showed her full potential by coming second overall in both the 800m and 400m races in times of 2.35 and 67 seconds respectively. For ...
Read more
Young Athletes Report 5th April 2016
Ilford AC athletes smash personal bests The outdoor Track season started for Ilford AC youngsters this weekend at the Havering athletic club open meeting. A perfect day for racing resulted in some very good performances from the Ilford AC athletes. First up was Matthew Hick,competing in the U13s Boys for the first time. In a strong field Matthew battled to come second ...
Read more
Young Athletes Report 29th March 2016
Valentines parkrun Ilford AC's young endurance squad continued their build up for the summer track season by taking part in this weekend's parkrun at Valentines Park. Many of the squad have been picked by the Borough for the Mini Marathon which is part of the London Marathon. So the parkrun was ideal preparation. After the bright sunny weather on Good Friday, the ...
Read more
Mungo's pleasing school report 15th March 2016
Mungo Prior ,who only joined Ilford AC a few months ago ran a brilliant debut in the English schools cross country championships held last weekend in Nottingham. Competing in the junior boys race Mungo was the second Essex under 15 boy home and came a superb 55th position in a high quality field.
Read more
Young Athletes Report 16th February
South East Schools Inter Counties Championships – Bexhill Ilford AC had 4 young athletes winning their first county vest by representing Essex in the South East Schools Inter Counties Championships held recently at Bexhill. Farris Patel in the Junior boys ran a solid race for 85th place. Mungo Prior put in another good run in the inter-boys for 56th place and in ...
Read more