Juniors Track and Field groups are coached by Ian Gains and Wayne Hick.


The Rascals section (School Year 4, 5 and 6) is currently oversubscribed. The waiting list for this session is currently full.

 The session is on Tuesday only 6.30pm – 7.30pm and the coach is Neil Johnstone.
Information can be found on the "About Us" page or alternatively contact the relevant person below for further details.
  News  
Young Athletes Report Monday 20th March 2017
*Inter Counties Championship Loughborough 4.5k U15M Cross Country 11th March 2017 * As the Cross Country season draws to an end, two of Ilfords young athletes were chosen to represent Essex in the Inter Counties Championship, which was recently held at Loughborough. Both Mungo Prior and Aaaron Samuel have had great winters and getting their Essex Vests was well deserved. The Inter Counties brings the top 8 ...
Read more
Young Athletes Report 14th February 2017
A light falling of snow greeted the runners for the final Essex League fixture of the season at Basildon on Saturday. Although the snow meant that some of the fields were a little down in numbers, this was a real cross country test, with repeated ascents and descents of a steep hill on every lap. First up was Matthew Hick ...
Read more
Young Athletes Report 7th February 2017
A small number of Ilford AC young athletes competed in some high quality races in the last week doing the Club proud with their performances In the year 7 Essex Schools X country Championships, 253 athletes competed. Matthew Hick, representing his school, as opposed to the borough, went off with the leaders from the start. Matthew continued to battle during the ...
Read more
Young Athletes Report 31st January 2017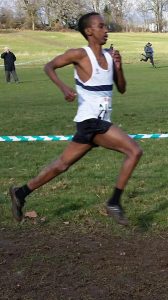 South of England Cross-Country Championship Parliament Hill Fields Saturday 28 January 2017 The South of England Championships was held at Parliament Hill last Saturday. The course which can sometimes resemble a swamp was a little drier than usual this year which led to some very close fast racing. Star performer on a course on which he does not excel was Ahmed Abdulle competing in ...
Read more
Young Athletes Report 24th January 2017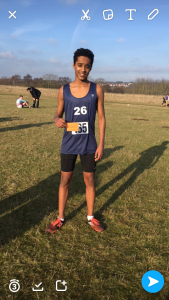 Aaron & Ahmed storm to victory Ilford AC only had a small representation of athletes at the Essex Schools X Country Champs in Colchester on Saturday but still came away winning 2 of the 6 County individual titles available. First up on Saturday,on a very cold day ,was the Junior Boys race. The Club had 2 athletes in this age group and ...
Read more