Juniors Track and Field groups are coached by Ian Gains and Wayne Hick.


The Rascals section (School Year 4, 5 and 6) is currently oversubscribed. The waiting list for this session is currently full.

 The session is on Tuesday only 6.30pm – 7.30pm and the coach is Neil Johnstone.
Information can be found on the "About Us" page or alternatively contact the relevant person below for further details.
  News  
Essex Cross Country Relays. Stubbers 2017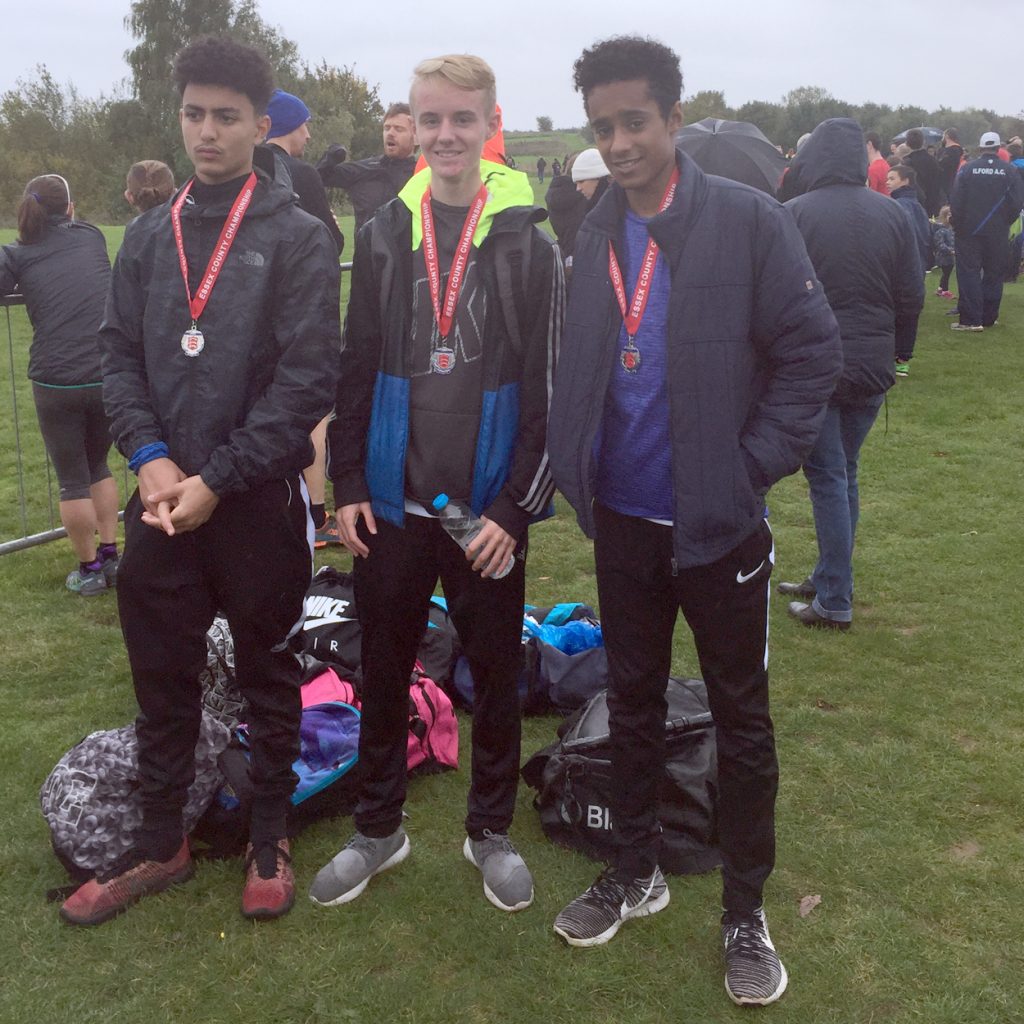 Essex Cross Country Relays Stubbers, Upminster 7th October Ilford u15 Boys win silver at Essex relays Ilford u15 boys team came very close to retaining their Essex x country relays title, losing out by just 9 seconds First leg was Farris Patel, coming back from injury and Farris ran a steady leg in 10:07. Farris handed over to new Ilford athlete Jak Wright in 5th place ...
Read more
Ilford AC Press Report. Tuesday June 20th 2017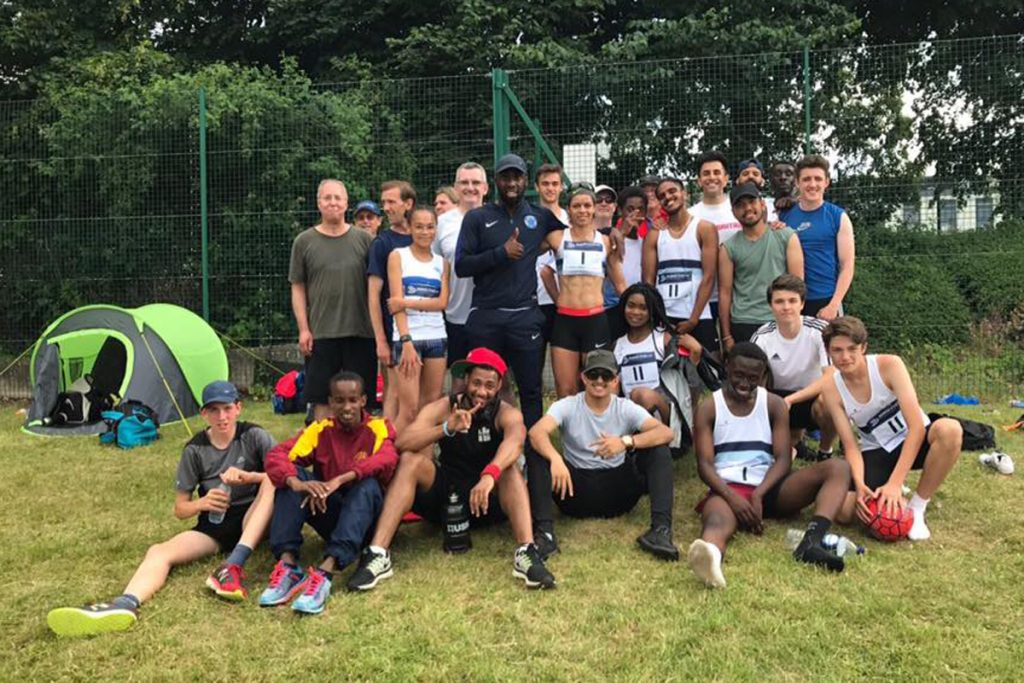 Southern Athletics league Track meeting Bury St Edmunds 17th June 2017 *Ilford go fourth* For the first time this summer Ilford were greeted with hot weather for their third southern league match of the season at Bury St Edmunds. For many of the young athletes it was their first coach trip to a League match. After two very tough first fixtures, this match offered Ilford ...
Read more
Ilford AC Press Report. Monday 12th June 2017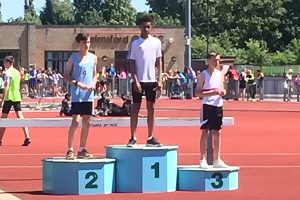 *ILFORD A.C PRESS REPORT. 12th JUNE 2017* Essex Schools Championships Saturday 10th June Samuels on his way to the English Schools A number of Ilford AC youngsters competed at the Essex Schools Championship at Chelmsford on Saturday.The star of the show was Aaron Samuels, running in the Junior boys 1500m. Conditions were far from ideal with quite a heavy wind so fast times were unlikely.However ...
Read more
Essex Track Championships Report. 13th and 14th May 2017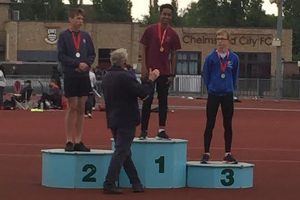 *Essex Track Championships. Chelmsford* * Saturday 13th May and Sunday 14th May* *Aaron Samuels smashes 2 Ilford AC Club Records* Aaron Samuels was Ilford's star performer at the Essex Track championship at Chelmsford over the weekend. The Under 15's 1500m was a straight final, and from the gun Aaron took total control creating a ten metre gap after the first lap, which he ...
Read more
Young Athletes Report 10th April 2017
*Samuels break 36 year club record with Outstanding run* A small number of Ilford AC youngsters competed at the Havering open meeting on Sunday 9th April. Aaron Samuel, who has come off a great x country season had his mind set on breaking the Ilford AC club record that has stood for over 36 years. Appropriately the previous holder of the record was one of ...
Read more