Press Report 22nd January 2018
SENIORS
FARNBOROUGH HALF MARATHON
Sunday 22 January
This years Farnborough half marathon was held on a cold morning in falling snow.
The race, interestingly, starts and finishes in a disused airship hanger and runs a relatively flat course around the outside of the airport.
Carlie Qirem of Ilford AC showed that her winter training is going well finishing 464th overall out of a field of 1608 finishers in a new personal best time of 1 hour 44 minute 50 seconds, which was nearly a 5 minute improvement on her previous best.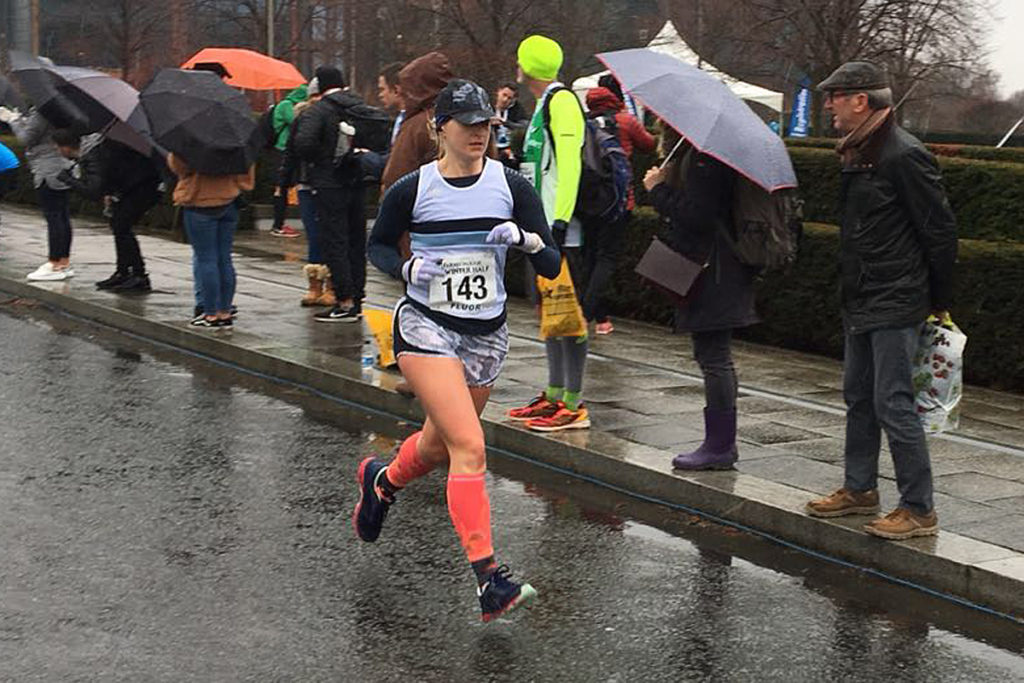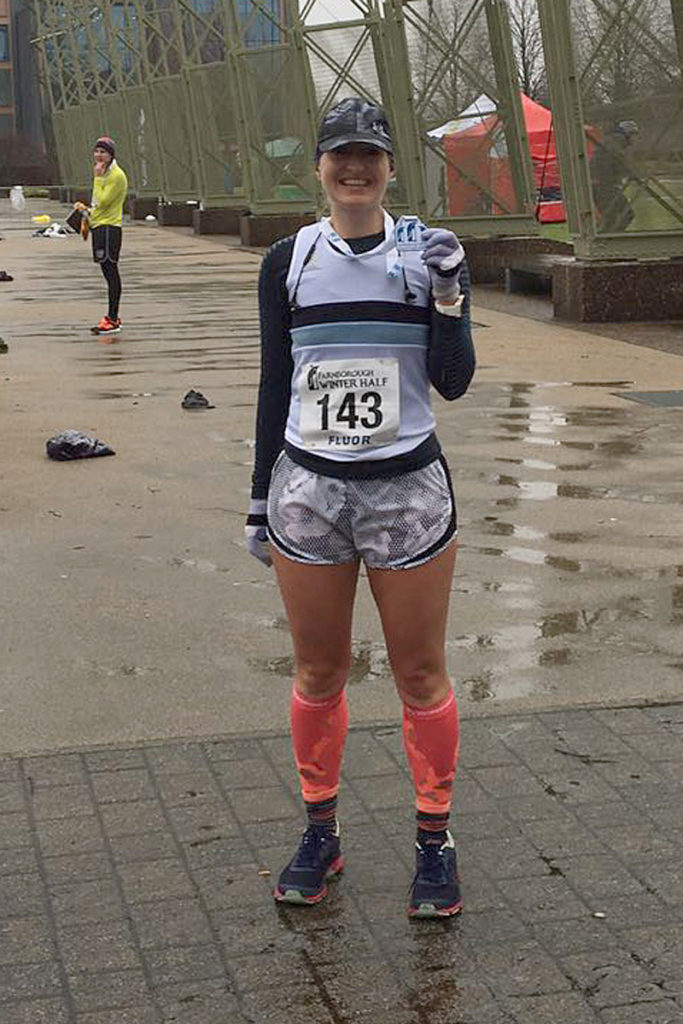 RACE WALKERS
ENFIELD RACE WALKING LEAGUE
Saturday 21st January
A new year and a revitalised Ilford walking team took to the Parklands of the Queen Elizabeth 2nd playing fields in Enfield for the opening fixture of the Enfield Race walking league.
In dismal conditions 12 Ilford walkers hit the start line, including five novices.
Sebastian Parris lead the team home in 5th place in a new personal best of 42.14 for the 5 mile distance.
Reigning men's league champion of 2017, Mark Culshaw, walked confidently in this new season for 8th place in 48.17.
Later in the day Mark was awarded his trophy to rapturous applause.
The inspiring team coach, Stuart Bennett, fresh from a great winter's training with the group, walked bang on 50.00 for a very confident 14th place.
The ever reliable Dave Kates backed him up in 15th place with 52.13 while club newcomers Jan Bentley-Pearson (23rd 56.15) and Keith Shurlock (25th 56.57) broke the hour impressively on their debuts.
Hot on their heels and walking very well were Ladies team new comers Rachel lawless (26th 60.02), Anne Scurfield (29th 63.35) and Lesley Morris (30th 63.35).
Centurion walkers Mick Barnbrook (56.11) and Dave Ainsworth (56.20) opted for the 4 mile circuit and put in fine times so early on in the season, while Edward trotter (42.51) took the 5km in his stride to finish just outside 40mins.
The Club put out its biggest team for years and is hoping to capitalise on last years 2nd place in the league table.